Graphic Design service in Noida

We will help you Build your brand
The services of graphic designing refer to the process of problem-solving and visual communication by the means of typography, photography, and illustration and are being considered as the subset concerning to communication design, however, at some instance, the term graphic design is used synonymously. The agile and dedicated staff of Graphic designing team works with excellent ideology and is to deliver effective services to esteemed customers.
We work with experienced designers who properly assess the thoughts of our customers and translate this into a professional and functional design. Our marketing specialists add the necessary knowledge to it so that we deliver a website that fits the customer and does what he was developed for.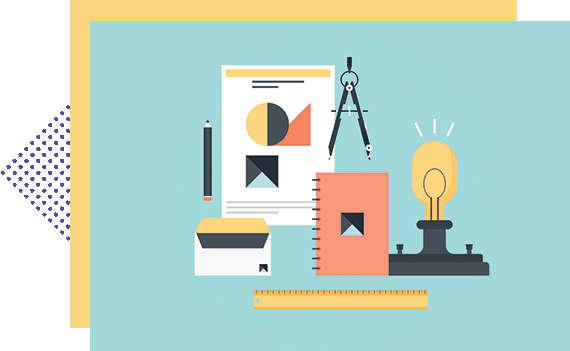 We believe in graphic design = communication
We think it is very important that you are proud of your graphic design. To achieve this, flexibility and clear communication are indispensable. We are happy to communicate anyway. We take you by the hand during the process, have regular contact and are always open to questions. In this way, we come together to a result that feels 'own' and flawlessly communicates what your company stands for.
Method of our graphic designer
A unique and recognizable graphic design? Bizency is happy to take on the challenge with you. Together: indeed. Because although we as graphic designers are in control, you will be closely involved in the entire design process. That process consists of 4 steps. Clear and very well-arranged. And with an appropriate graphic design as a result.
Concept
With the briefing and the conversation we lay the foundations of our design process. What are the mission and vision of your company? What is your strategy? Who is your target group? But we also look further. We map the market. Our graphic designers then create mood boards and, in consultation, we choose which concept best fits your purpose.
Design
Then the design phase starts. We make various sketch designs, which we always test against your company values, company culture, and target group. We present these graphic designs to you and you will receive an explanation of the choices made. You choose one design based on this.
Elaboration
We will work out the graphic design that you have chosen. In between, you will regularly see elaborations, so that you can give feedback on the graphic designs made. In this way, we achieve a result that fully meets your wishes.
Delivery
Finally, we prepare the chosen graphic design for use. Sometimes this means that we deliver the graphic design ready for printing. In other cases, we arrange for the printer to deliver the printed matter or for the web builder to build the site. The choice is yours.
Things which we design
Graphic design says everything about the identity and image of your company. Whether it is a new logo, a complete corporate identity or other expressions: Bizency guarantees surprising design at an attractive price.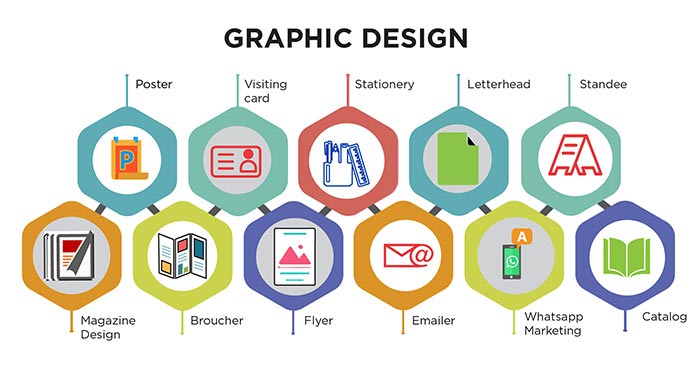 ---